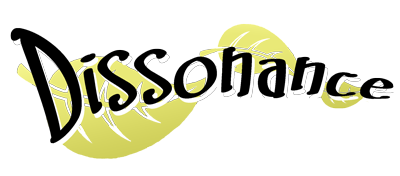 August 17, 2009




Can't see the new Comic? Try hitting Refresh!






| | |
| --- | --- |
| Like this comic? Stumble it! | |





Erg! Arg!! I wanted so badly to fit her in this comic but once again, there just wasn't enough space. Next comic, super secret double promise. I've already gotten ahead of myself and drawn it so I'm sure this time. Super mega-... umm... turbo sure... with cherries.
-Rae



Do you like the comic?
Want to keep the artist from starving to death?
Maybe throw us a tip!




Dissonance is hosted on ComicGenesis, a free webhosting and site automation service for webcomics.