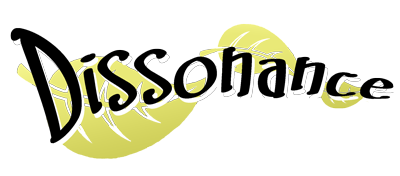 July 6, 2009




Can't see the new Comic? Try hitting Refresh!






| | |
| --- | --- |
| Like this comic? Stumble it! | |





Welcome to Dissonance! The site is a little bare right now, but it should be updated with some standard comic features soon enough. If you're visiting from my other comic, Faulty Logic, then I'd like to thank you for your patience during this transition. And if you're new to my work, welcome! Dissonance will be updating Monday, Wednesday and Friday starting (hopefully) This coming Monday! Hope to see you all soon!
-Rae



Do you like the comic?
Want to keep the artist from starving to death?
Maybe throw us a tip!




Dissonance is hosted on ComicGenesis, a free webhosting and site automation service for webcomics.