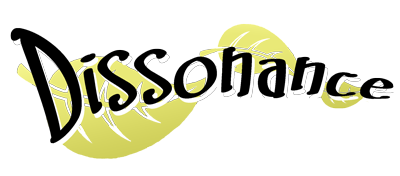 March 30, 2012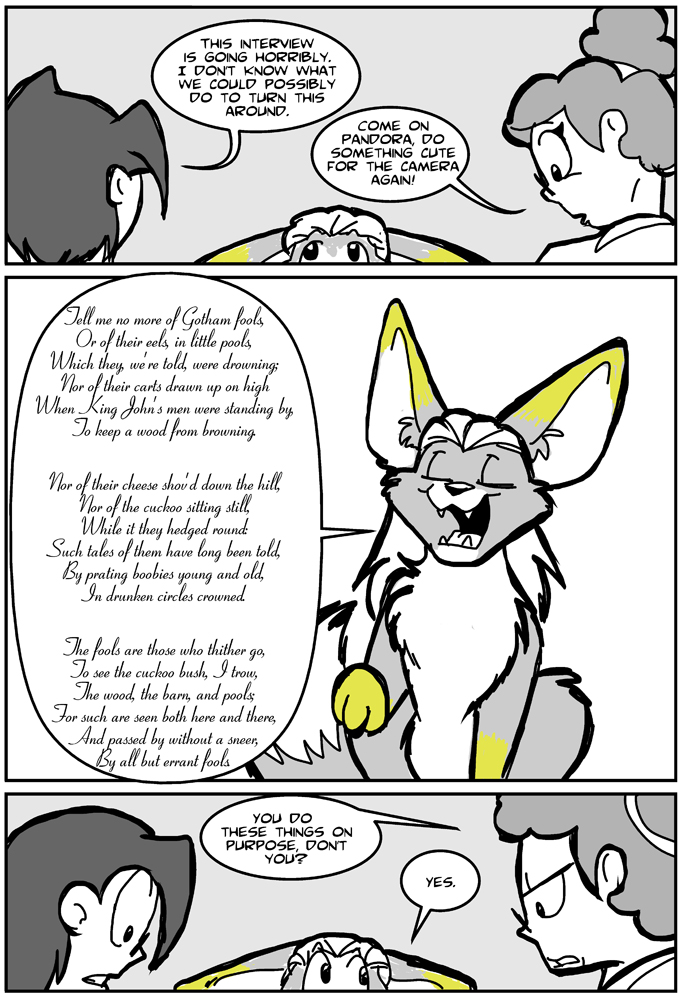 Can't see the new Comic? Try hitting Refresh!






| | |
| --- | --- |
| Like this comic? Stumble it! | |





Hello again! It's been a while since I did a newspost, hasn't it? Well, lots of new stuff going on! It's my birthday on Monday the 12th! Hooray! I'm old! I'll be 27, that's really really old... I mean like... ridiculously old. I can't be that old, I'm not even done school yet... Speaking of which, yes, I'm attending school again and working on my classes, but I don't intend to let it stop me from doing my comics here. I've had to move yet again due to some rather crazy circumstances, and there's been an unfortunate real life tragedy as Real-Life-Jason has passed away. It was very hard on me but I'm managing to push through it.

I wanted to let you all know that I will be attending Furnal Equinox on March 16th, I will not have a table there but once again I will be handing out free stickers and business cards to anybody who wants them. I do have a request for you all though, if you or somebody you know is going and are interested in meeting me, please send me an email. I plan to be wearing a rather bulky costume and I could use a "handler" to help me around the convention center on Saturday as I show off my costume. I do not know anybody who is going personally and I could use your help. If you are interested in getting to know your favourite comic artist and will be in the Toronto Area on Saturday, please drop me a line at my email below. I'll give you my instant messenger contact information and we can chat it up.

Also, to help fund this event I am currently holding a donation drive! Many unexpected expenses cropped up the last couple of months and I could really use some support to help cover them. To that end, I'm taking donations and giving out rewards! Here's how it works:

A donation of $10 CAD gets you the complete set of Faulty Logic/Dissonance Stickers including the brand new quadruple size YES! Sticker seen here A donation of $20 CAD gets you a complete sets of stickers and a signed original sketch of your favourite Faulty Logic / Dissonance Character! A donation of $100 CAD gets you a complete sets of stickers, a sketch and a cameo of your human self or your favourite pet (even addressed by name) in an upcoming Dissonance comic! This cameo includes a special signed print I will mail to you as part of the donation cost.

Donations can be made through paypal to fox.bruner@gmail.com or you can simply click on the donate button to the right. I will get in contact with you through your paypal email to confirm your mailing address after I have the stickers cut and ready to go, and discuss your sketch / cameo for generous benefactors. And one last thing, I've been working on and off developing a brand new idea (not related to Faulty Logic or Dissonance in the slightest.) I don't want to give anything away, but I'm preparing a primer that I will be sharing at the end of the month.
-Rae


FEB
Mar 2012
APR
26
27
28
29
1
2
3
4
5
6
7
8
9
10
11
12
13
14
15
16
17
18
19
20
21
22
23
24
25
26
27
28
29
30
31
1
2
3
4
5
6
7


Do you like the comic?
Want to keep the artist from starving to death?
Maybe throw us a tip!




Dissonance is hosted on ComicGenesis, a free webhosting and site automation service for webcomics.